Wooden Door Winery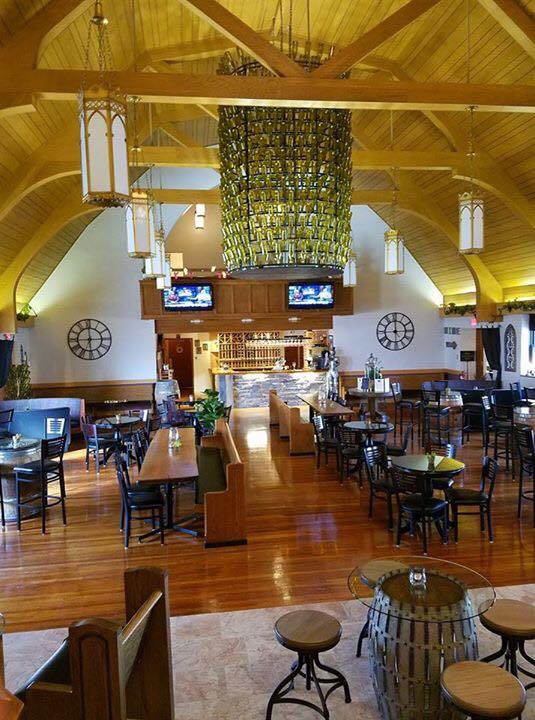 Wooden Door Winery
Wooden Door Winery opened our second location in March of 2017. As with the original location, the focus of Wooden Door is to provide our customers with a warm and relaxing atmosphere while enjoying our quality wines.  The renovation of this beautiful 1896 church makes Wooden Door Winery, Vandergrift a unique and fun location ideal for a day trip, an event or a special celebration. We take great pride in our handcrafted wine and cider. We also have Pennsylvania craft beer and food options available. As you enter this location you will be marveled by the enormous wine bottle chandelier and can choose a seat in our downstairs seating or quaint balcony area as well. There are so many artifacts and pictures to enjoy as you peruse the establishment and we feel confident that the rich history and attention to detail will add to your visit. We are also excited to add outside seating soon. Join us at our Vandergrift location and enjoy a great time with your family and friends or pick up your favorite WDW wines for home.
Jeff and Krissy Pollick
Proprietors
Contact Information
101, Custer Avenue, Vandergrift Heights, Vandergrift, Westmoreland County, Pennsylvania, 15690, United States of America
Website (include the https:// or http://)
Author Info
Webmaster
Member since 3 years ago
View Profile
There are currently no events.